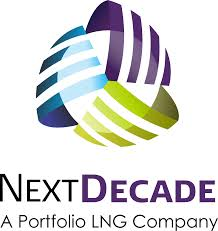 Energy Cork welcomes proposed Cork LNG facility
Energy Cork welcomes the MOU between Port of Cork and NextDecade to develop the Inisfree Liquefied Natural Gas import facility in Cork
Energy Cork, the energy sector industry cluster in Cork, today welcomed the recent announcement of the signing of a Memorandum of Understanding (MOU) between Port of Cork Company and NextDecade LLC, a US Liquefied Natural Gas (LNG) development company, to explore the development of a Floating Storage and Regasification Unit (FSRU) and associated LNG import terminal infrastructure in Cork Harbour.
At an event at the Port of Cork on Wednesday 2nd August 2017, NextDecade, their partners Flex LNG and Port of Cork outlined the potential benefits of the proposed LNG import facility to Cork and Ireland, as well as the importance and maturity of the LNG market globally.
The proposed Inisfree FSRU facility in Cork Harbour is intended to take delivery of LNG from NextDecade's planned Rio Grande LNG project in South Texas. This would provide the Irish market strategically important direct access to alternative sources of natural gas. US natural gas prices have, for the past decade, been significantly cheaper than European natural gas prices.
LNG, and in particular FSRU technology, is unlocking a global marketplace for natural gas. Cork is an ideal location for the Inisfree FSRU and Cork Harbour, Ireland's Energy Hub, offers a unique opportunity to develop a project at the heart of Ireland's energy infrastructure, close to natural gas transportation, storage and demand centres.
Facilitating the importation of LNG into the Irish market would significantly boost the diversity of sources and security of supply for Ireland's natural gas supply, adding to indigenous production and imports by pipeline from the United Kingdom.